01.04.2020: Leveringene våre fortsetter som vanlig, 1-3 virkedager ♡
Skoene sendes i dag hvis du bestiller innen
07:21:37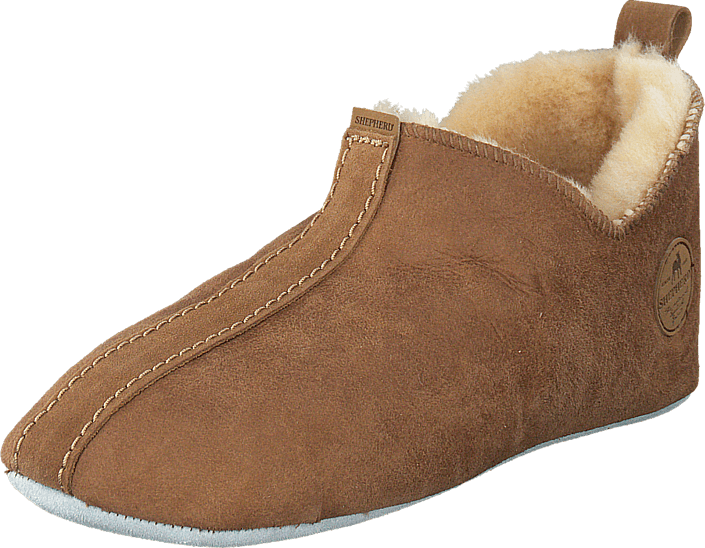 Vil du inspirere andre? Merk @footway i bildet ditt på Instagram for en sjanse til å bli vist her
3D
Kunde Data
Opplevd størrelse basert på 9765 kunder
Produktbeskrivelse
Brun
Semsket skinn
Ull
Lær
10011-01
Shepherd Lina Antique Cognac


Unn føttene det beste og klikk hjem et par deilige saueulltøfler fra Shepherd of Sweden! Shepherd Lina Antique Cognac er en lekker tøffel i ekte mokka og med et varmt fôr av myk saueull. Tøffelen har en flott konjakkfarge, og fôret er utrolig tykt og varmt.


Gode materialer for føttene


Saueull er et deilig materiale å putte føttene i, ikke bare fordi det er mykt og godt, men også fordi saueull har mange gode egenskaper. Ull er varmt, men føttene dine blir ikke svette fordi ull har fuktabsorberende egenskaper.


Det beste valget for føttene


Lina Antique Cognac er en pen tøffel du med fordel kan bruke hele året, både hjemme og på jobb. Det er deilig å gå barfot i saueullen, men det er like behagelig med sokker. Unngå følelsen av å sette føttene på kalde gulv og ta på deg Lina Antique Cognac idet du våkner.


Herlige saueulltøfler som varer


Når du har kjøpt et par Shepherd of Sweden-tøfler i ekte saueull, trenger du ikke å tenke på å kjøpe nye på veldig lenge. Lina Antique Cognac er av høy kvalitet, og de trenger ikke mye vedlikehold. Ved behov kan du vaske dem med en mild såpeløsning og lufte ut og tørke tøflene skikkelig.
Vis mer
Populære sko fra Shepherd